---
Greek Cosplay turns 15 years old soon and we are giving away the new autonomous powerful Virtual Reality headset Oculus Quest 2 with 3 games and everything you see! Get into the world of virtual reality without cables and without a PC!

---
15 YEARS OF MAGIC !
---
15 whole years of Greek Cosplay!!! That's how old our beloved scene will get on February 26, 2021! 15 years with 19300+ Cosplays, 3450+ Cosplayers, 477 events, 132 mass outdoor photoshoots, 300+ solo outdoor photoshoots, 3700+ different characters and 1450+ characters sources, and all that in 13 cities!
To celebrate, we prepared our 3rd super festive grand giveaway for you, the way only we know how to! The brand new autonomous powerful Virtual Reality headset OCULUS QUEST 2 with 3 GAMES, provided by Cosplayers//GR, that enables you to get into the world of virtual reality without cables and without a PC, as well as 2 NARUTO FIGURES, 1 LORD OF THE RINGS TRIVIAL PURSUIT BOARD GAME and 2 COMICS, sponsored by Comicworld! But more on that later! Let's first check the 2 big winners of our previous grand giveaway for two NINTENDO SWITCH packs!
In case you are new in the community and don't know about our immense work in the community since 2007, as well as about the huge priceless encyclopedic knowledge and infinite coverage about Greek Cosplay that you'll find at our website and our media with everything from 15 years of Greek Cosplay, check them all in the beginning of our website's grand opening article, organized in one place, here.
THE 2 BIG

WINNERS OF OUR

NINTENDO SWITCH

GIVEAWAY

!
---
The time has finally come for the announcement of the two big winners of our previous grand giveaway of a NINTENDO SWITCH and a NINTENDO SWITCH LITE with ANIMAL CROSSING and a 3 month Nintendo Switch Online subscription! Are you maybe one of them? Find out now by watching the video of our new huge giveaway and participate in it too ( only for Greek residents )! Winners will be contacted soon to receive their prizes!
---
♦♦♦ GRAND OCULUS QUEST 2 GIVEAWAY ♦♦♦


---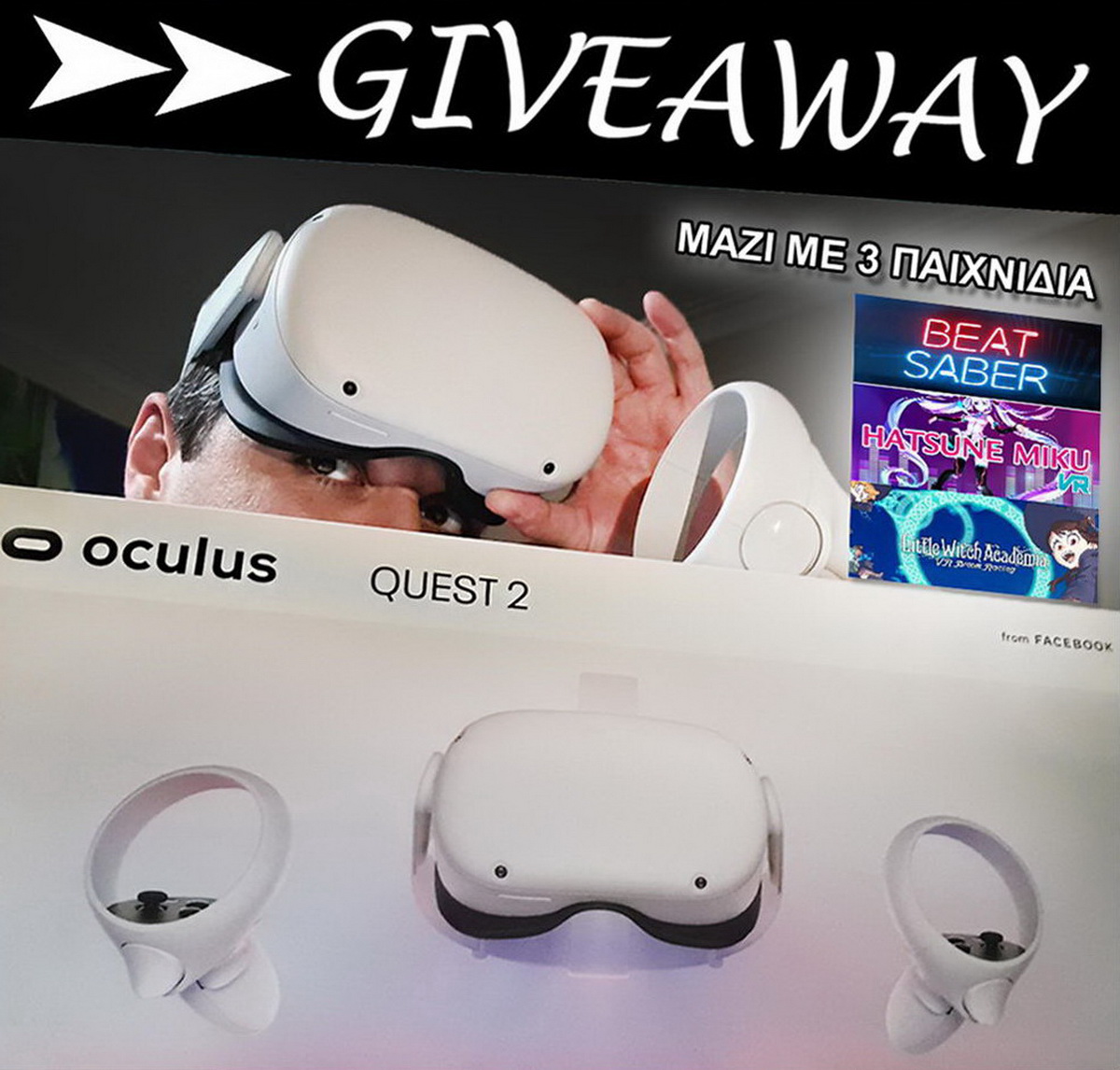 The right to participate in the giveaway is solely limited to residents of Greece which are members of our strictly Greek Facebook online community "Cosplayers//GR – The Greek Cosplay Community". With that in mind it can only be accessed through the website's Greek language option.
Follow us on social media and share: